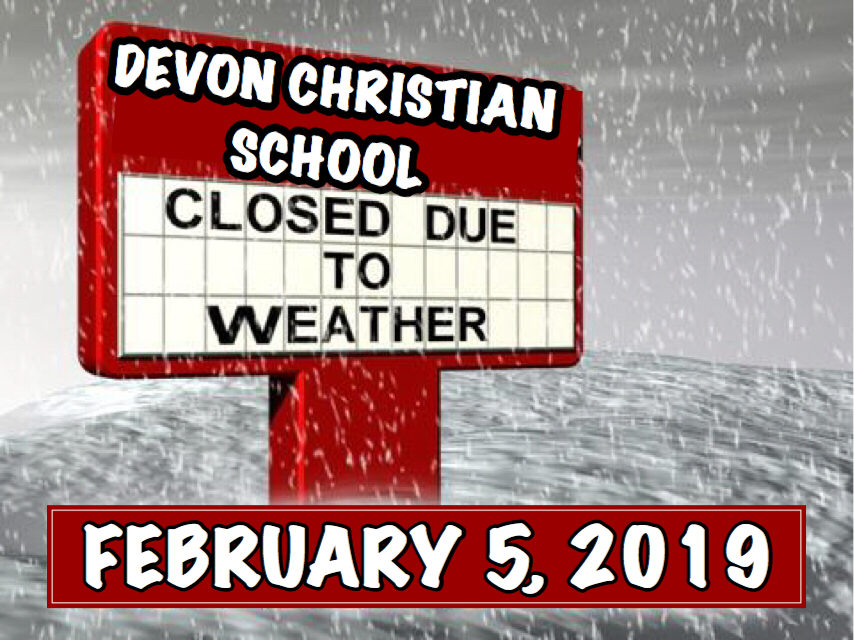 Due to the continued frigid temperatures, buses in our area will NOT be operating on TUESDAY, FEBRUARY 5; therefore, Devon Christian School will be CLOSED. The temperatures appear to be warming up a bit on Wednesday, so Devon Christian School, WILL be open on Wednesday, February 6, even if the bus is not running. Miss Robyn will notify all bus student families by 6:30 a.m. on Wednesday, February 6 if there is NO bussing. If you do not hear from Miss Robyn, the bus IS running. If the bus is not operational on Wednesday, February 6, we will have to cancel the Winspear field trip for Grade 3-6 students in the morning, as well as Grade 3-4 skating field trip in the afternoon. Thursday, February 7 was supposed to be a Professional Development Day for staff; however, we have decided to cancel our Professional Development Day on Thursday. We will have a regular school day for students on Thursday, February 7. We understand if your family has plans and your children are not able to attend school on Thursday. The staff are scheduled to renew their First Aid/CPR on Friday, February 8; therefore, it will be a Professional Development Day for staff, as was originally planned.
We apologize for the inconvenience all of these changes may cause your family; however, the safety of our students, parents, and staff always comes first.
Stay safe and warm!!